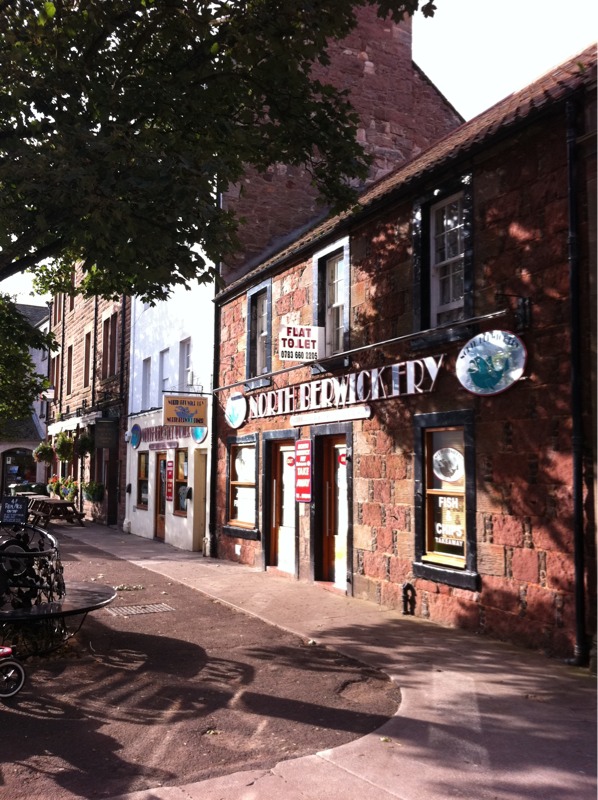 We officially arrived back home from our fantastic U.K. adventure on Saturday night. While I unpack, clean out my refrigerator (oops), and get an official travel recap posted for you, I thought you'd enjoy another photo dump!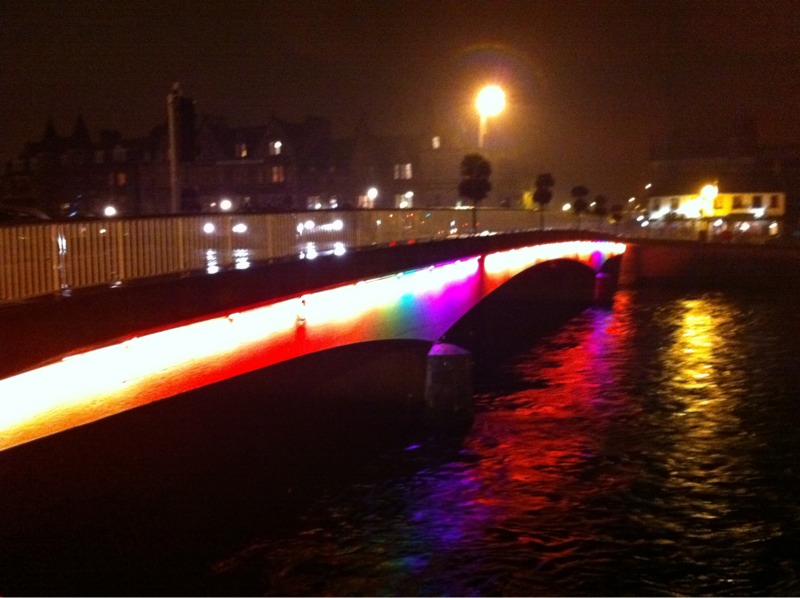 The beautiful lighted bridge across The River Ness in Inverness, Scotland.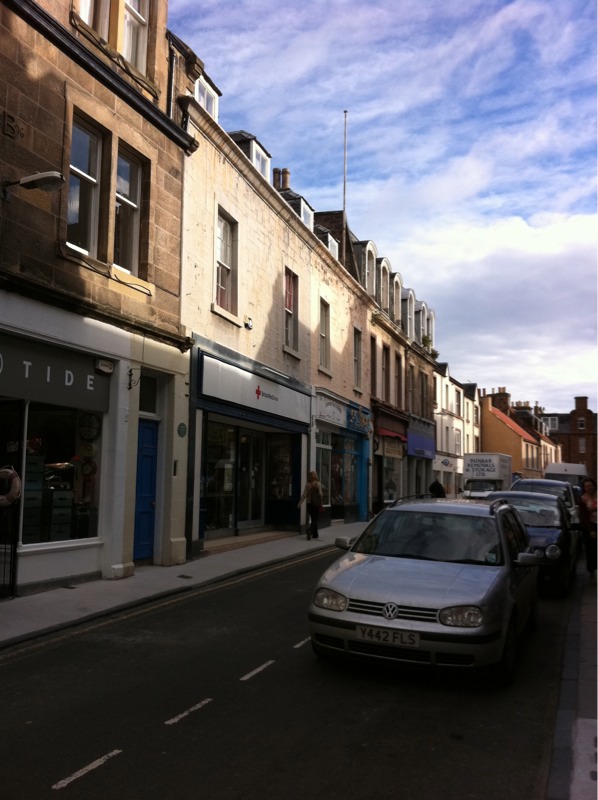 After staying overnight in Edinburgh, we decided to take a short day trip out to East Lothian, Scotland, to tour the Tantallon Castle. The nearest rail station just happened to be located in the adorable seaside town of North Berwick, which happened to be a wonderful little surprise.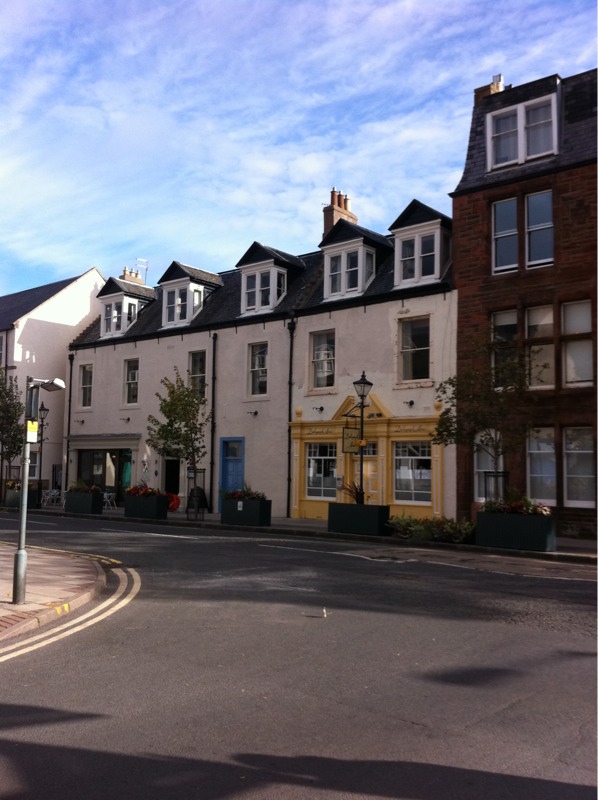 Adorable! How much would you love to live here?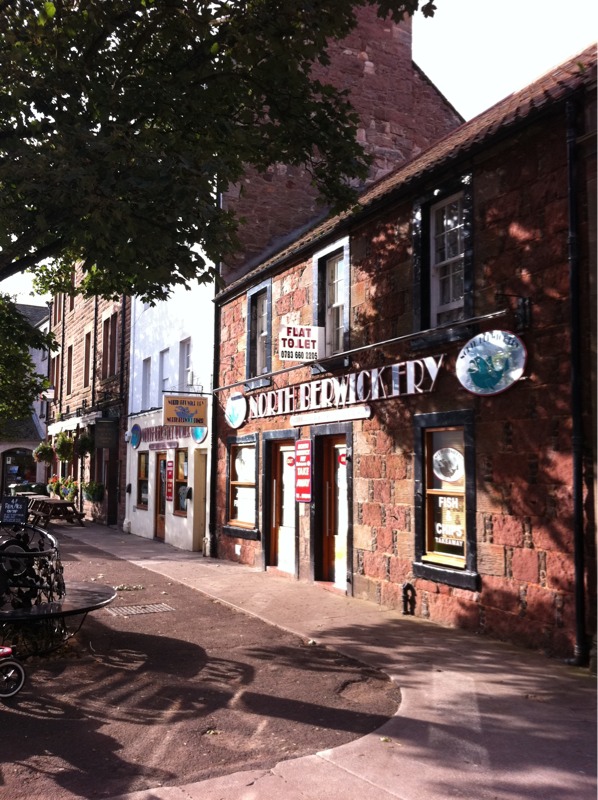 We wandered through North Berwick for a little while before taking a short bus ride to East Lothian. The castle was amazing (and possibly my favorite part of the whole trip). I'll save those pictures for another post…but here's just a little peak.
This is actually the cliff that my dear Gazelle almost fell off of. I nearly became a pregnant widow during our very first trip to the U.K. Again…another story, another day.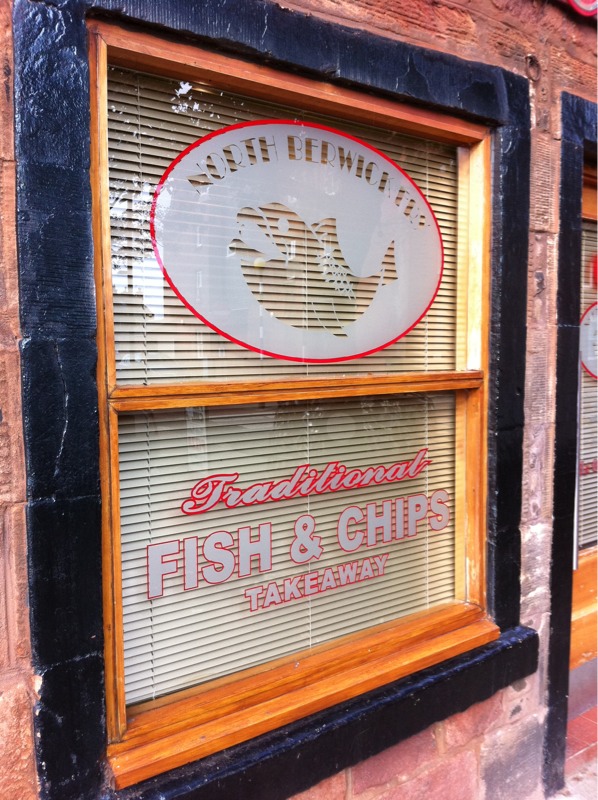 After touring the castle, we traveled back to North Berwick and had lunch at this cute little chip shop.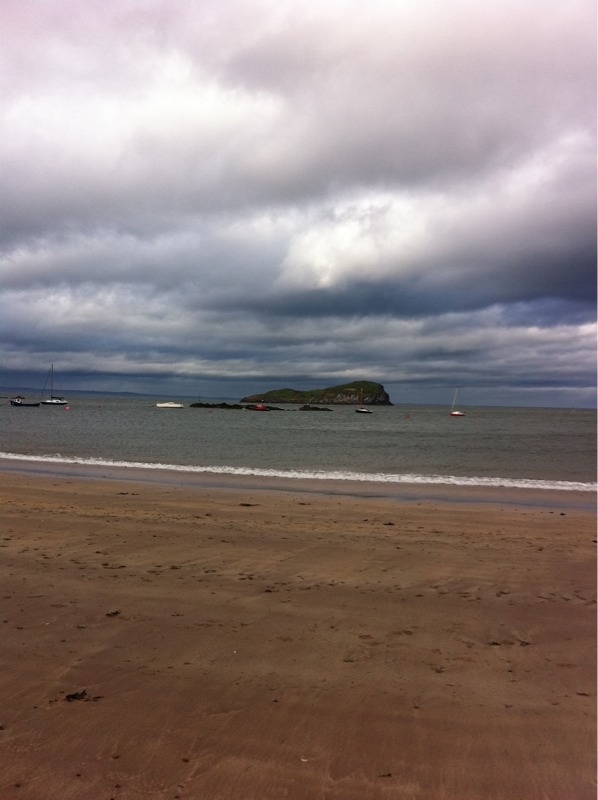 After lunch, we headed down to the beautiful beach. As calm and wonderful as this picture seems, it was INCREDIBLY windy. This is not an exaggeration. In order to walk off of the beach, we had to turn around and walk sideways to avoid the extreme sand-blaster-like action of the wind combined with the sand.
[p.s…not my best look.]
After touring the castle, having fish & chips for lunch, and getting a free facial on the beach, we sat at the train station and waited for our train.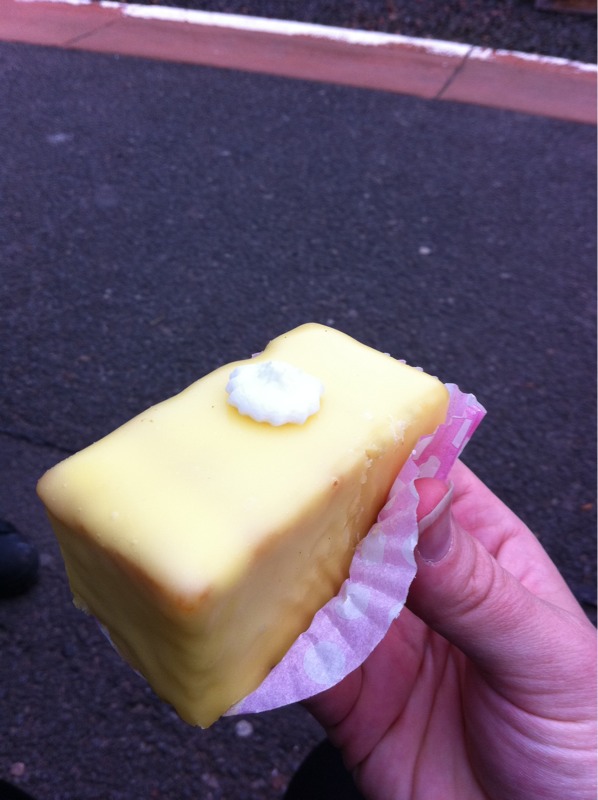 Then, much to my surprise, I was presented with a lovely little Scottish cake that My Sista's boyfriend picked up at a sweet shop in town. I'm not sure how I missed the fact that he procured these, but I could have possibly been completely distracted at the Oxfam thrift store.
[p.s…Oxfam, please come to the U.S. I love you].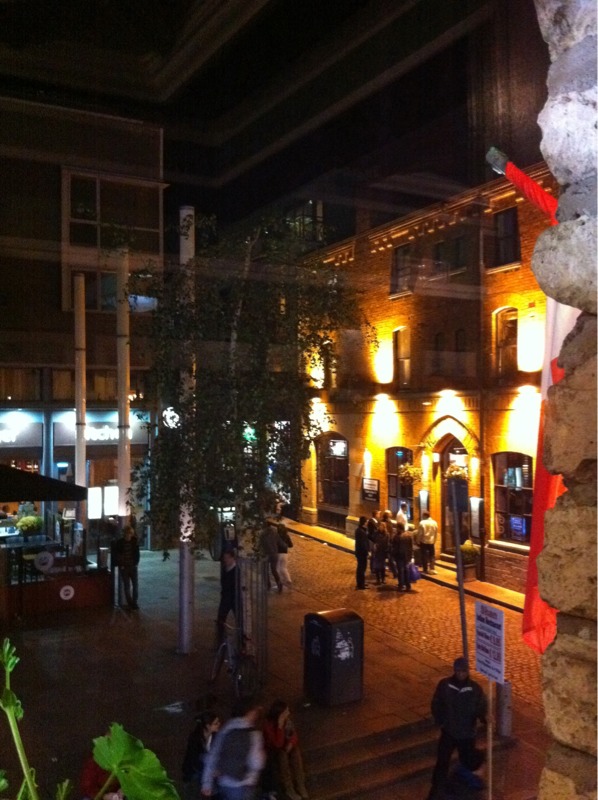 At that point, I gave my iPhone camera a rest until we made our way into Ireland. As we sat eating our final dinner in Ireland at Quay's Irish Restaurant in Temple Bar, I snapped this pic out the window. It looked romantic, and I was feeling sentimental.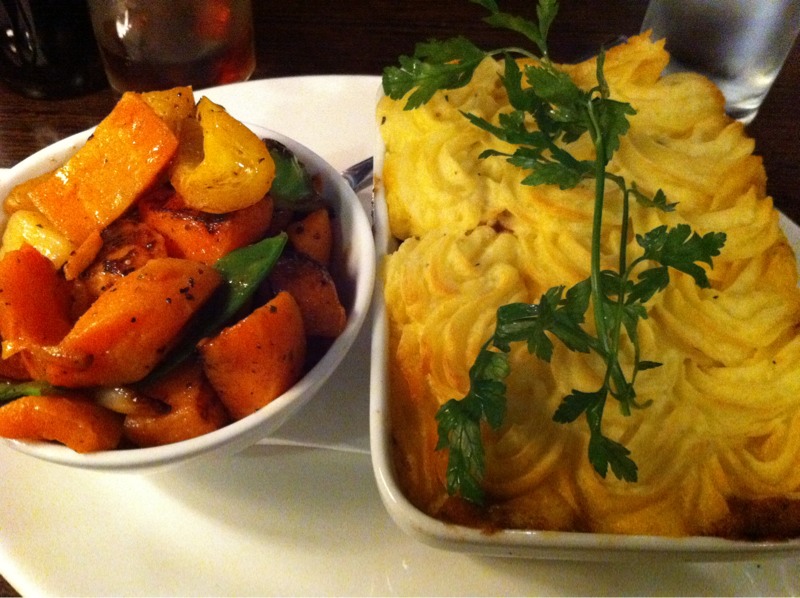 Then I polished off most of this Cottage Pie & roasted root veggies. Very romantic, no?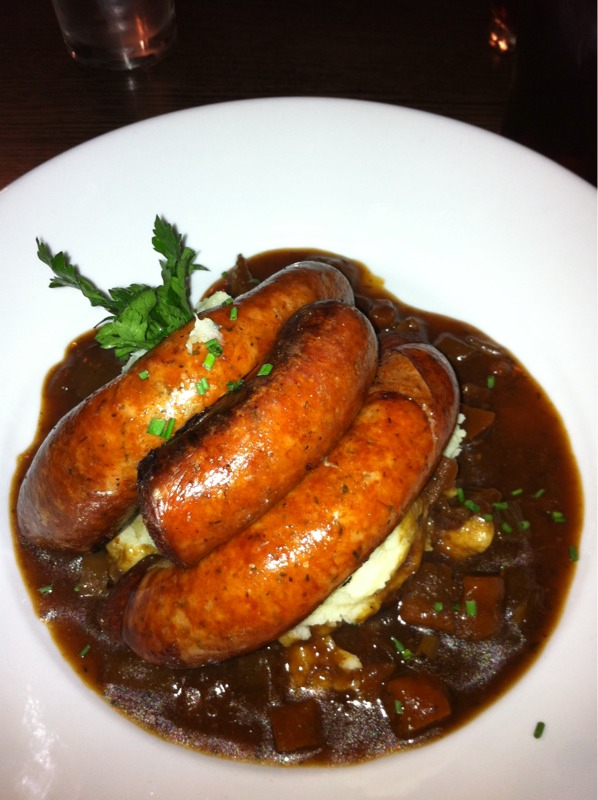 Hubby's meal of Bangers & Mash was even more romantic.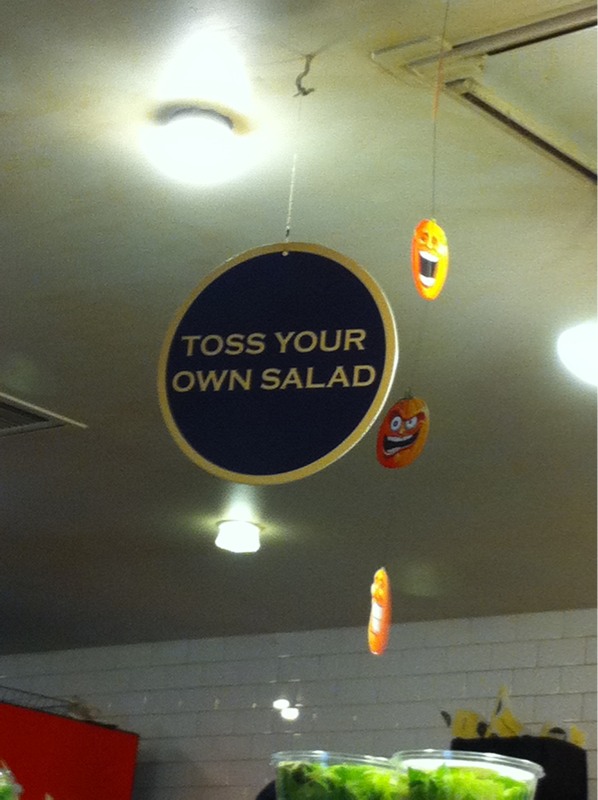 After a long flight back to the U.S.  (including 4 hours of sleep, miraculously), we arrived at Penn Station, and I was WAY too excited to receive this invitation. After 8 days of fish & chips, mashed potatoes, and more chips, I was SO ready to toss my own salad.
As soon as I dig myself out from under the pile of laundry I'm buried in, I'll post the entire photo album for you guys to see (the "real", non-iPhone ones), and give some more details of our adventure!