Disclosure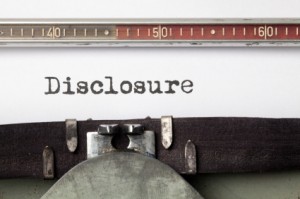 I never specifically post about a product for the sole purpose of advertising it. If I'm talking about a particular item, it's because it is relevant to something that I have recently experienced or enjoyed. I do not build posts/articles around advertising. Ever.
Compensation Disclosure
Due to my affiliate relationships, I sometimes receive a commission when you click through my site and buy products on a partner Web site. Every link that I post is most certainly not a commission opportunity for me, and it is not my intention to ever post links to products and websites frivolously. That's silly, it irritates me when other people do it, and I won't ever do it. Beginning December 1, 2010, I will include a disclosure statement on every post that could generate a commission to me as a direct result of an action you take.
From time to time in the advertising section, I also feature companies who have provided me with a product for review and/or giveaway on Jogger's Life. This is merely a consideration for products that I enjoyed and that have been provided free of charge, and visiting these websites does not result in additional revenue for me.
Commitment
I do not (and will not) advertise or promote anything that doesn't jive with the content or purpose of Jogger's Life, regardless of the money-making opportunities. I receive tons of requests to promote products and services that are honestly not geared towards my readers or my purpose, and I respectfully decline these offers because they would be a waste of everyone's time.
If you find Jogger's Life to be motivational, inspirational, funny, quirky, or just plain enjoyable, please do click, register, and/or buy through the links and ads on my site. This provides compensation for my time, and helps manage website upkeep, booty shorts, and asthma inhalers.